Got Some Extra Money To Spend? Here Are Some of The Most Expensive Hotels To Spend Your Money On
It really pays to be rich and famous because you can afford to stay in the most luxurious and the most expensive hotel places around the globe. Just recently, it was reported that one of the computer tycoon and Microsoft founder Bill Gates spend time in The Wakaya Club located in Fiji and also in one of the private island in Seychelles.


Here are the top five most expensive hotes:
The Wakaya Club in Fiji and Frigates Private Island in Seychelles
These two hotels are located in very secluded islands which offer great amenities and private relaxation as well as privacy and security to the Who's Who of the World. In the past years these hotels have been on the priciest hotels list where the rates start at more than a thousand dollar. Well, some people are really born lucky to have the money to stay here.
The Presidential Suite, Intercontinental Hotel in Hongkong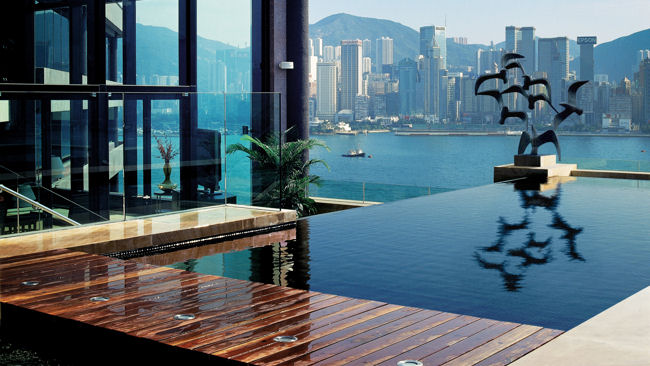 Famous for being the finest in Asia, it offers a 2,500 square feet harbour-view promenade, a Jacuzzi overseeing the Victoria Harbour and Hong Kong Island with a rooftop infinity swimming pool plus an IMAX experience of Hong Kong. The same goes for the dining, bathroom, master's bedroom and private gym because they all have beautiful port view. All these complete with a private study and kitchen at a price of $13,715.00 a night. Every guest can opt for an automobile service in Rolls Royce, Bentley or Mercedes limousines.
Sultan Suites, The Ciragan Palace in Kempinski, Istanbul
This hotel is initially erected for Sultans or Royals made in marble. The lavishly designed hotel comes with a service of the butler, elegant pool, and a helicopter service. Breakfast is served in buffet style. It has been a favorite place to stay for some of the world's most famous personalities as well as actors and actresses. Historical furniture and noted work of art completed the hotels elegant style. You can stay here at $15,332 per night.
The Ritz Carlton, Moscow
At $18,000 a night, indeed this hotel belongs to the top and most expensive hotels in the world. Floor to ceiling windows with an incomparable view of Kremlin, St. Basil's Cathedral and many other is one of the top offers of this hotel. With a very classic Russian style furniture and a very large living room, dining room, library complete with a grand piano and heated flooring that is especially made for the winters of Moscow.
Royal Suite, Burj Al Arab, Dubai
Eat and live like a king at a special price of $18,716 a night. Since it opened in the year of 1999, this hotel has been the standard or level of extravagance and luxury many tried to imitate. Extravagance is seen everywhere in this hotel from the two floors and whirlpool baths to the living room and dining room complete with butlers. Staying here spells money all throughout that it is truly living like a royalty that if you can afford it and you want to experience the luxury, this place is a must.